An joint initiative between Edf Energy, Exeter University & Met Office.
A portal of resources collected around the subject of climate change in the UK. I was asked to come up with a creative solution for a contemporary, user-centered experience.
__

Photography
While the user geolocation activates relating background, tilt-shift photography illustrates the macro–micro dependencies of climate.
__

Experience.
Search functionality is brought forward, on search results or scroll down the editorial content reveals by parallax.
__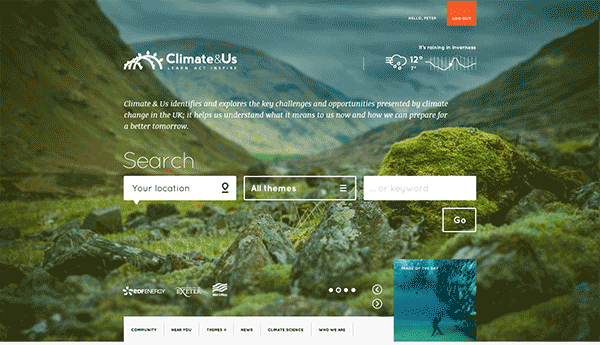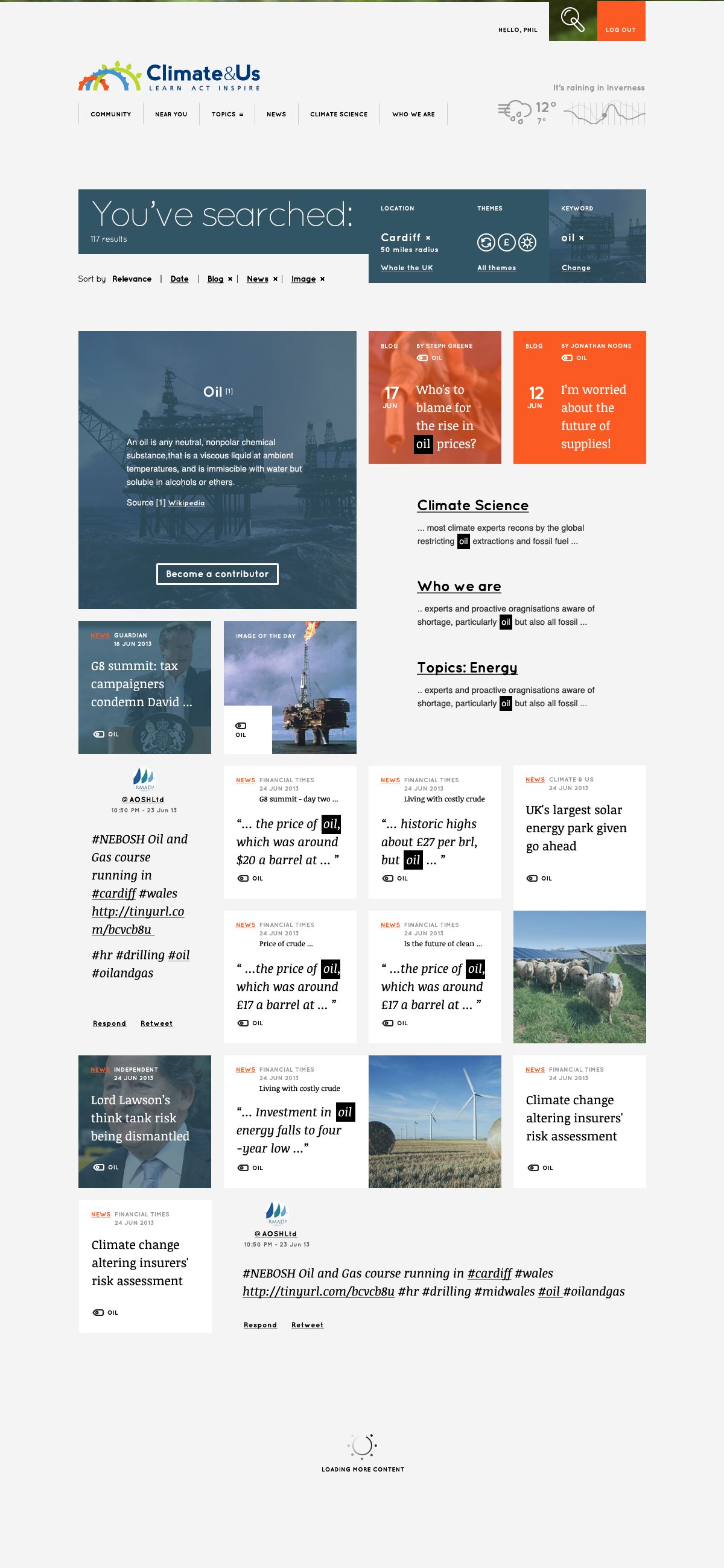 Elements.
Editorial and static content are kept stylistically segregated by careful choice of typography.
__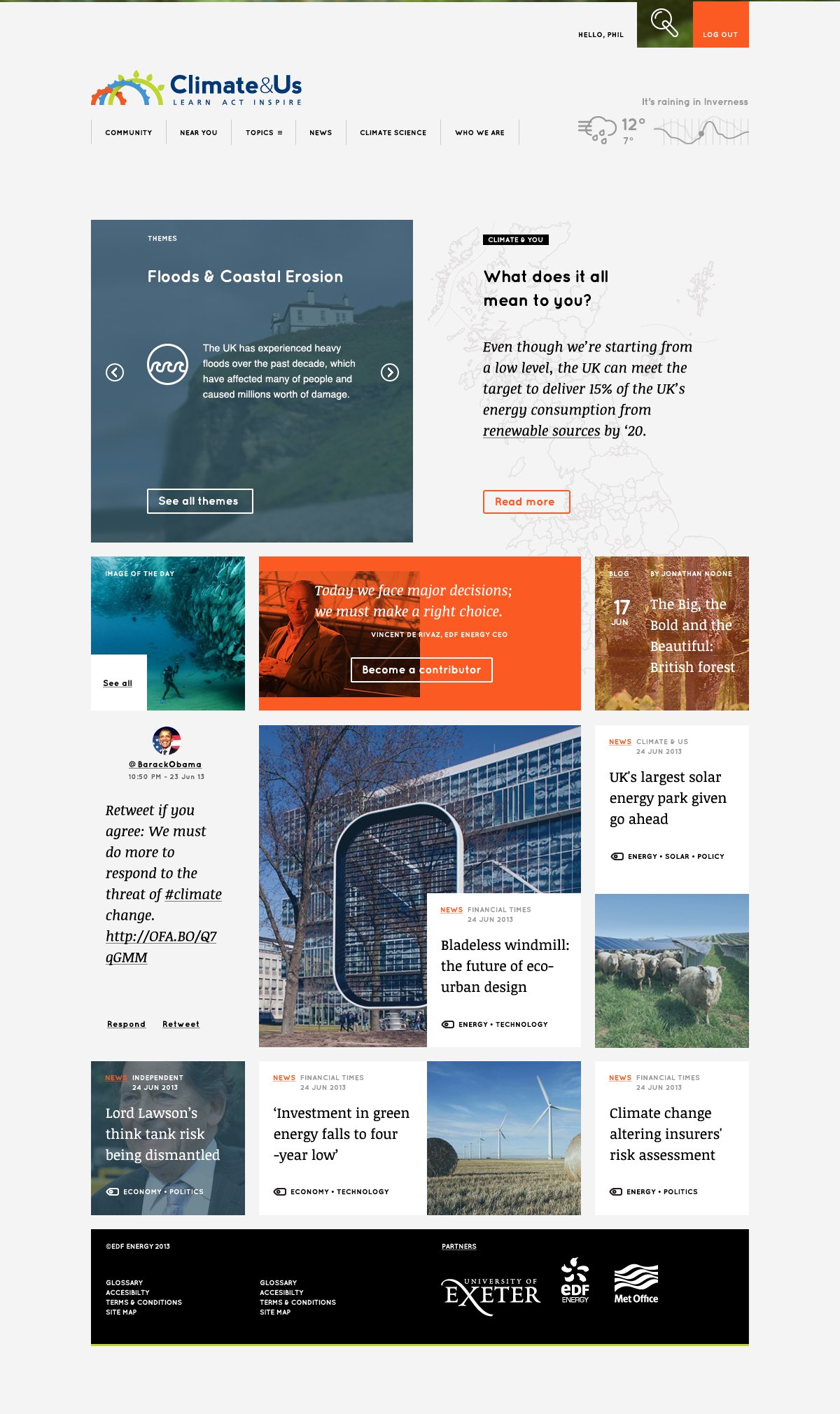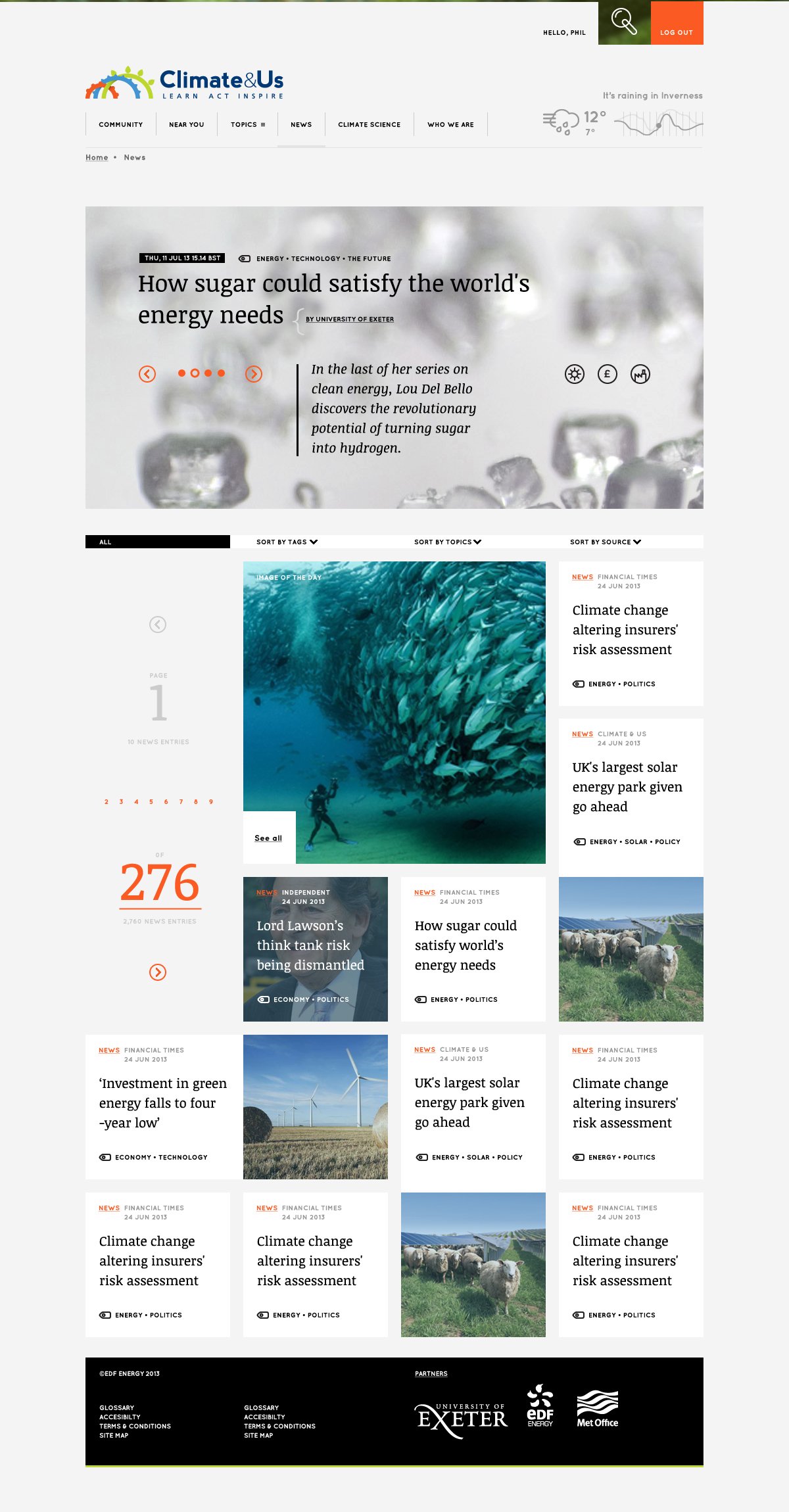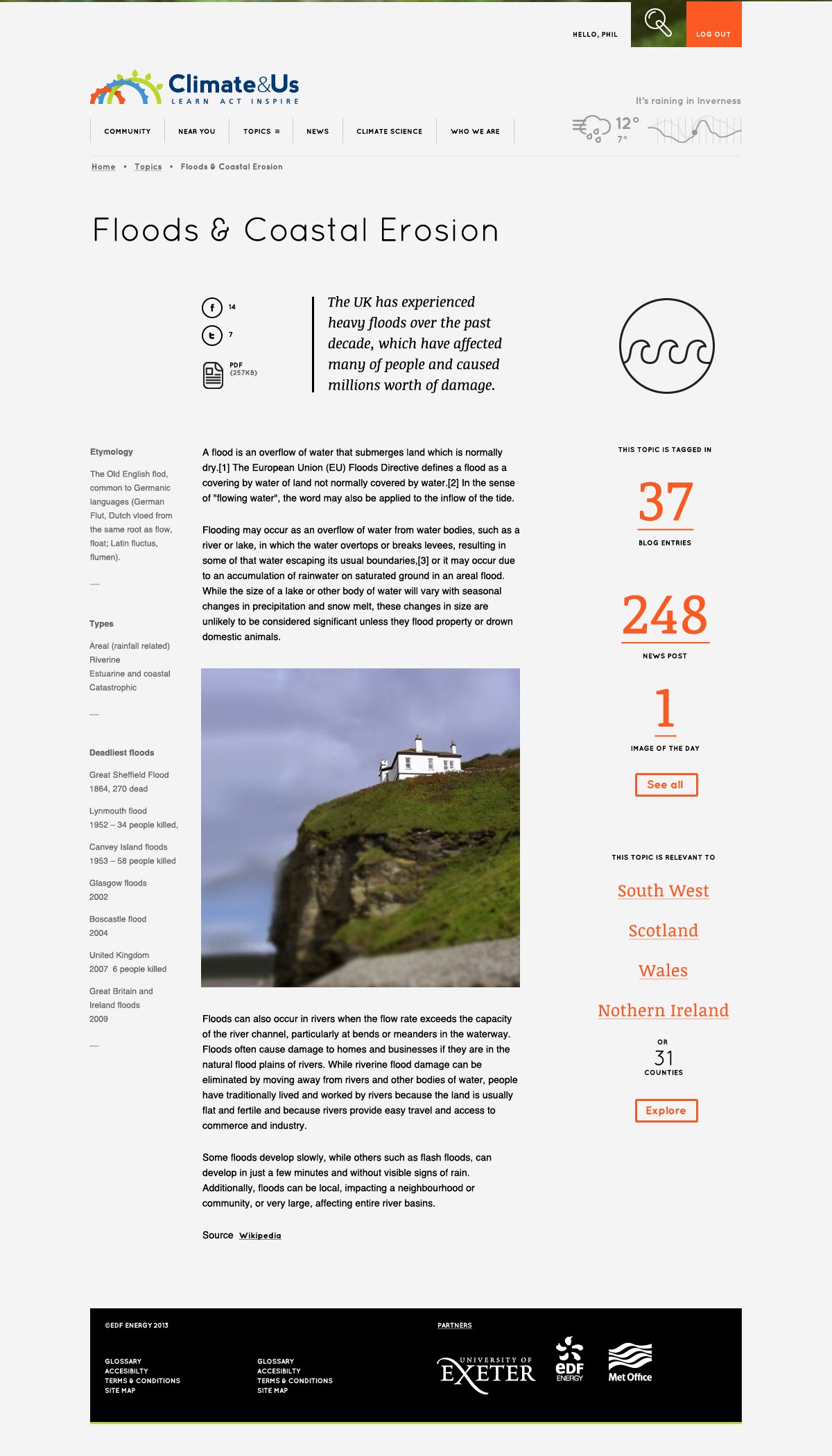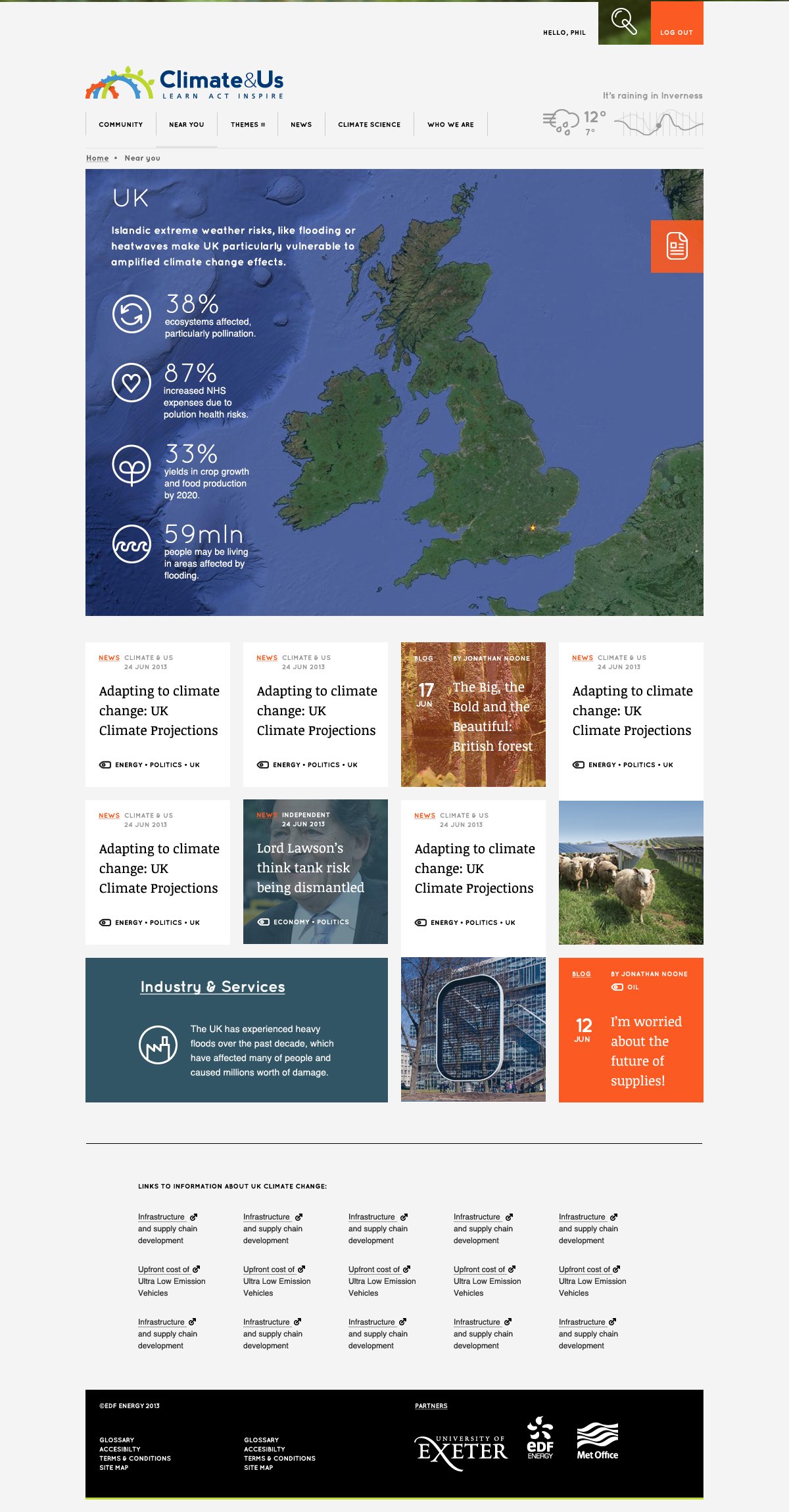 User content.
Colour background treatments indicate and differentiate news from user created content.
__